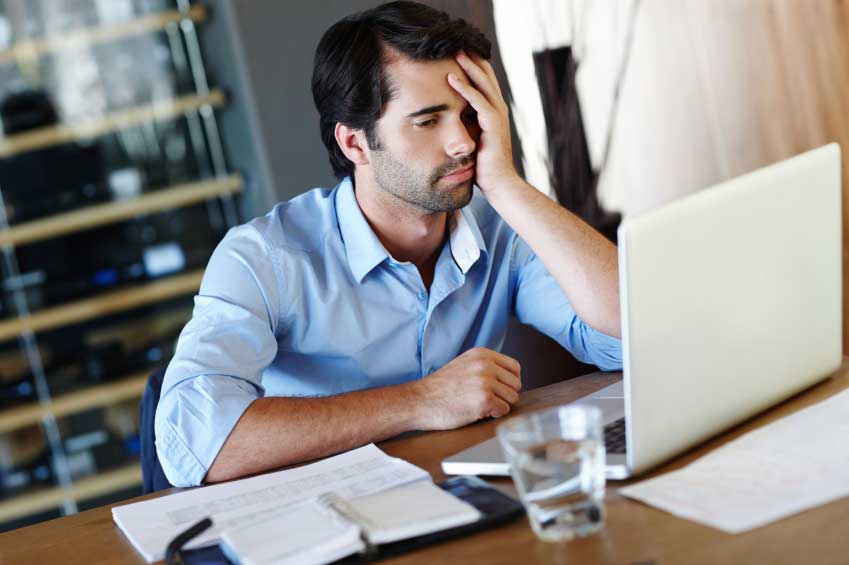 Your website has beautiful imagery. Your search engine optimization strategy is primo. Visitors are visiting. Now what? Now that you have them there, keep them there with powerful copy.
NB: This is an article from Vizergy
About 80% of readers scan web copy, leaving 20% reading word-for-word. Readers spend about six seconds looking at a websites written content.
Visitors take about 15 seconds or less to decide if they'll continue exploring your site. When done right, your site's copy content – it's style, layout, and navigability – can keep eyeballs bouncing from paragraph to paragraph on your site instead of bouncing off. And the longer they stay to absorb your content, the more likely they are to book a stay at your hotel.
Subscribe to our weekly newsletter and stay up to date
So, when setting out to write copy for your hotel website, take a deep breath and consider the five elements of hospitality power prose below. Then, let the words pour and edit, edit, edit until it's a worthy read for all.
#1: Find Your Voice  
Be bold, be elegant, be frank, be eccentric—whatever your voice, it sets the mood for your hotel experience and it should be styled in accord with your target market. Who are they? How would you speak to them? And why is your hotel the right scene for them? 
#2: Think Big Picture, Then Give Them a Snapshot
Keep it Pithy. Readers scan headlines and subheads first to decide if they'll read further. Make them solid, compelling, and relevant to the copy section. Have fun with headlines while keeping with your voice.  
Outline your main points first. Most visitors spend about six seconds consuming content on each page, so make your points quickly and concisely. Aim to highlight the top two or three features and benefits of your hotel as they relate to each page.  
Use bullet points. This allows readers to quickly scan features. And it's perfect for showcasing in-room amenities, event inclusions, area guides – any section where a list can provide facts at a glance. 
Practice paragraph "chunking." By using chunks of content and dropdown layouts, this eliminates bombarding readers with content and invites them to dig deeper. Vizergy website layouts are designed to encourage this. 
"Be" the Copywriter
Be informative
Be relevant
Be concise
Be direct
Be credible
Be consistent
#3: Speak Directly
Speak directly to your reader using an active voice. This invites them in the door – in their imagination. Once they are picturing themselves at your hotel, they're practically there. Keep them intrigued with a mix of headlines and sentences that begin with a verb. Converse, while subtly leading them to the book now button.
#4: Make it Flow with Facts, Not Fluff
Offer something new in every sentence. Organize your message to make a new point in each sentence. Your reader's time is valuable, so keep it tight. Avoid topic redundancy on the page.
Use adjectives sparingly. No one likes to be oversold. If your hotel is "gorgeous" and "stunning" and "breathtaking," let the imagery do most of this talking. Provide a solid story without overdoing it on words and keep your credibility.
Use your thesaurus. Avoid too much repetition of a particular word, especially in the same paragraph. Mixing it up makes it more interesting to read.
Stay away from clichés. They may sound catchy, but they're unoriginal and can mean different things to different people. Plus, if they've heard it before, you're not standing out.
#5: Write for People (and Search Engines)
Remember, the keywords and meta descriptions are researched and written to bring the reader to your site. Once they get there, it's up to your content to compel them to book a stay. So, incorporate keywords naturally throughout your headlines and text as your final touch. Then read your copy aloud to make sure it doesn't sound forced.
Visitors who are impressed by your website design and visuals do read further to decide if your hotel is for them. After all the work you've done on SEO, design, and digital marketing strategy implementation, don't disappoint with weak copy. Give them what they need to hit the Book Now button and reserve their stay.
Read more articles from Vizergy
The post Five Elements of Website Prose That Turn Hotel Seekers into Bookers appeared first on Revenue Hub.